When it comes to Halloween activity, how does your state hold up? Are you Trick or Treat leaders or laggards? Do you spook your neighbors early, or late? Which state is the spookiest?
This year, we investigated these Halloween mysteries; not with a flashlight, but with big data analysis, using aggregated, anonymized activity data from Alarm.com's smart home security platform.
Here's what we discovered.
Montana holds the Trick or Treat crown.
U.S. homes participating in Halloween received an average of 4.9 Trick or Treat visits* in 2017, but this figure varied greatly on a state-by-state basis.
Montana participants received an average of 8.0 visits per home, which means that the Treasure State is now also the Trick or Treat State. With one of the lowest population densities of the 50 states, Montanans are truly dedicated trick or treaters.
At the other end of the spooky spectrum, West Virginia registered just 2.6 visits per participating home. Check out where your state stands on our Top Trick or Treat States heatmap.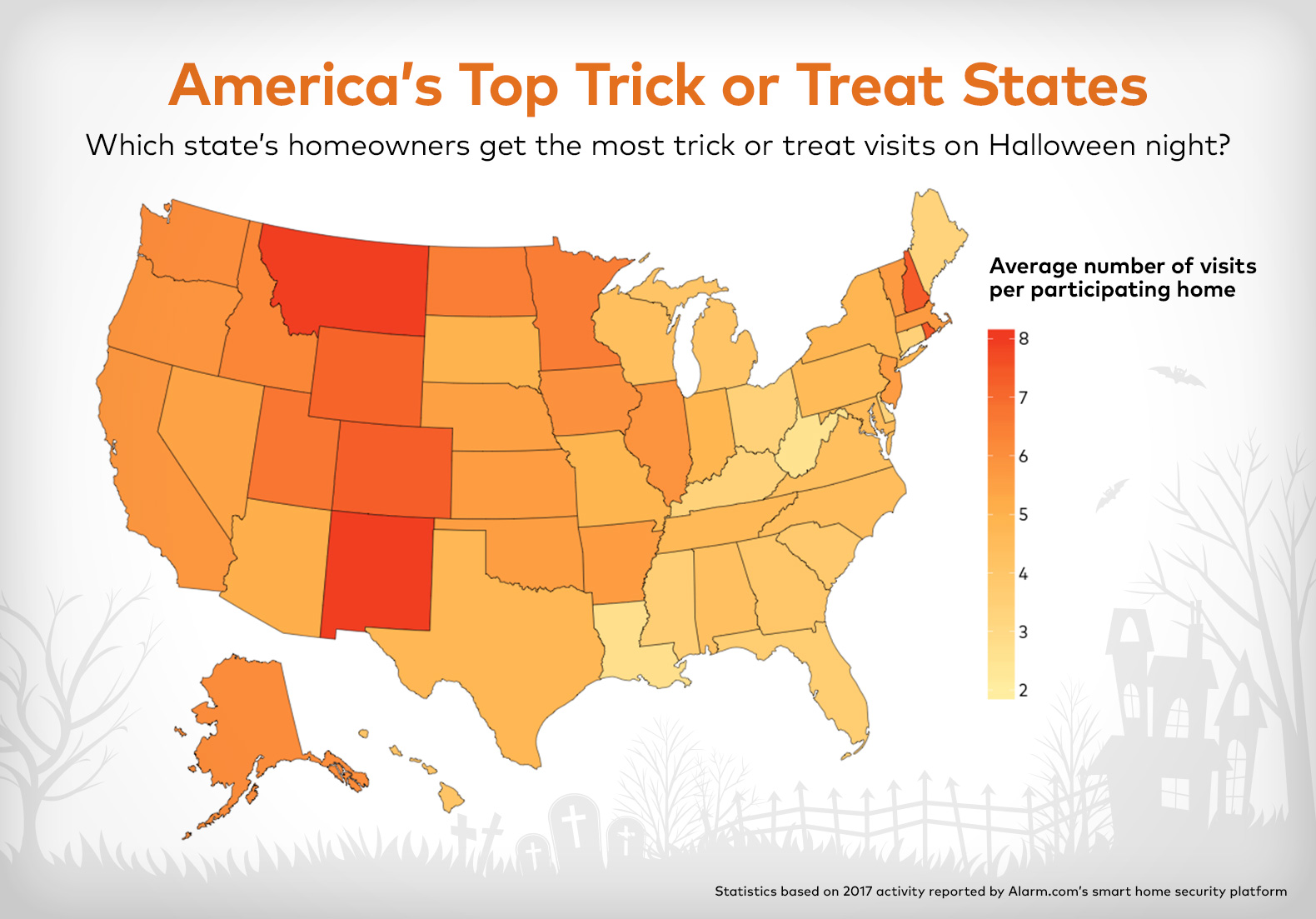 Rain can impact your Halloween activity, but our analysis can help you plan accordingly. Our data indicates that when there's a greater than 40% chance of rain in your area, you should plan for a drop-off in visitors of around 25%. Check your forecast and stock up on (or eat) your candy accordingly.
Illinois residents should get their candy out earliest.
When should you expect the heaviest volume of Halloween visitors this year? Generally, you can expect Trick or Treating to ramp up by at 6.00 PM and conclude by 10.00 PM.
However, "Peak Trick or Treat"—the midpoint of your state's Halloween activity, and a crucial data point for working out how fast to dole out your candy—varies significantly by state.
Peak Trick or Treat occurs earliest in Illinois, where 5.55 PM is the halfway mark. At the other end of the scale, Floridians and Georgians should expect to be up the latest, with their Peak Trick or Treat occurring at 7.26 PM.
How early or late is your state? Let our second Halloween heatmap be your guide.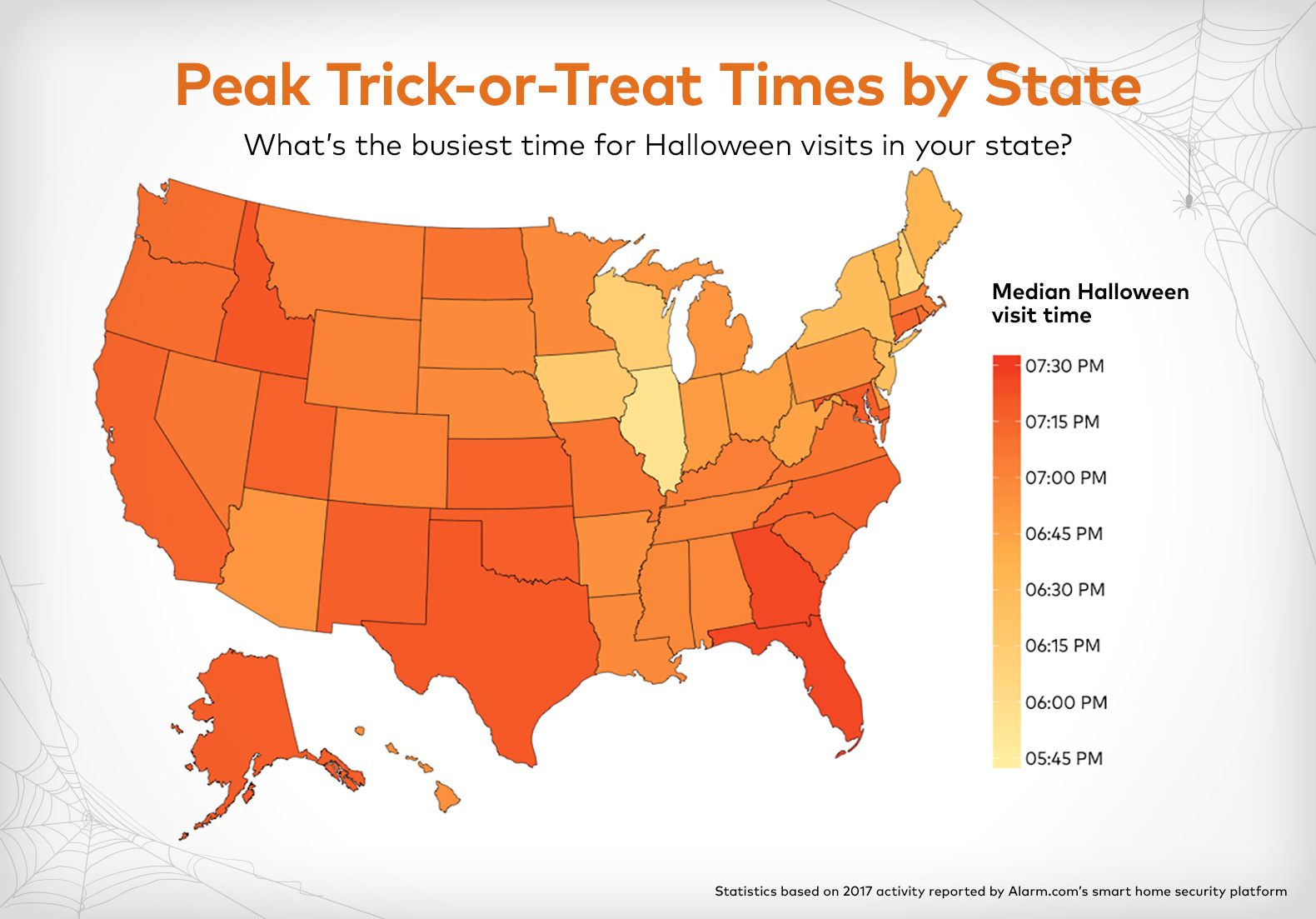 We wish you a safe, smart and spooky Halloween 2018! To discover more smart home insights from Alarm.com's data vaults, click here.
Rather read more Halloween stories? Check out these three smart ways to spook a burglar, and a real-life haunted house story with a serious takeaway.
*Trick or Treat visit numbers are based on activity data from Alarm.com Doorbell Cameras.